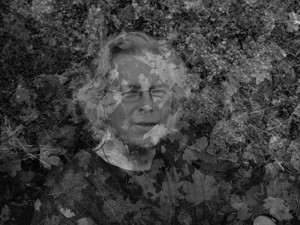 In Ireland, I was winner of the 2004 Listowel Poetry Collection prize and the 2005 Listowel Single Poem prize, was shortlisted for the 2006 Strokestown English language prize and won the Francis Ledwidge Award in 2007. My first collection, The Shoreline of Falling (Bradshaw Books 2005), was shortlisted for a Glen Dimplex First Book Award (for the best first books in Britain and Ireland). In the UK I had commended poems in both the National Poetry Competition and the Forward Prize single poem competition in 2006, a shortlisting and commendation for the Keats-Shelley Prize in 2008, and a shortlisting for the Bridport Prize in 2009. My second collection, The Green Crown, was published by Bradshaw Books in 2010. Recent anthology inclusions in Being Human, published by Bloodaxe Books, and Poems of the Decade, published by Forward/Faber & Faber, both 2011. My poem Giuseppe is a set text in the A and AS level curriculum in England.
My play The Numberless House was given a work in progress reading in Paris by Moving Parts Theatre Company in 2012, and my second play, Tenebrae, was similarly performed by the same company in 2013, also in Paris. The Spider's House was given a work in progress reading at The Pearse Centre in Dublin to invited theatre professionals in 2016. My fourth play, Ob Gob, was given a work in progress reading to invited professionals at The Abbey Theatre's Peacock stage in 2017.
Asylum Productions, supported by PAC, Cork Midsummer Festival and ADI, received an Arts Council Theatre Development Award in 2018 to further develop Ob Gob, with the aim of an eventual production at Project and CMF in 2020, to be directed by Donal Gallagher.   As part of the development process, Asylum Productions gave a rehearsed public reading of Ob Gob2 at the Theatre Development Centre at Triskel Arts Centre during the 2019 Cork Midsummer Festival, with Donal Gallagher directing. Asylum received funding from the Arts Council in 2019 to facilitate a full production of Ob Gob at Project in the summer of 2020.  This production is now postponed until some time in 2021 due to Covid 19.  Additional funding for the project was generously provided by The Abbey in late 2020.
In spring 2019, I won the Project / ADI €40,000 Realise Production Award for a new three-handed version of  The Spider's House2, my play about a madman who hallucinates a psychologist for himself, and what becomes of him. There was a full production of this play in Project Arts Centre's Cube from 28th February until 7th March 2020, just before the theatre closed due to Covid 19.
From July to December 2020, I was the beneficiary of an axis:Ballymun six-month Playground Associate Artist bursary to generate ideas towards a new play, now provisionally entitled Thief of Worlds.  
In November 2020 I was awarded a Theatre Project Award from the Arts Council to develop Thief of Worlds at axis:Ballymun in 2021, supported by the same brilliant creative team that worked on The Spider's House.
On the 25th November 2021 there was a public work-in-progress reading of Thief of Worlds3 at axis:Ballymun, supported by the Arts Council / An Chomhairle Ealaíon, axis:Ballymun and Arts and Disability Ireland.
My play, Daughter of God, will be presented at The Granary Theatre, Cork, from Wednesday the 8th March (preview), to Saturday the 11th March 2023, by Asylum Productions in association with Cork Opera House and UCC.
Four of my poems, The Old Train, Amber, The Sylph, and A Plate of Holes have been hauntingly set to music by contemporary classical composer Judith Ring.  See www.judithring.com/purchase.
I was born in Swansea in Wales, and have been living in Dublin since 1999. I have Asperger's syndrome, and would be glad to hear from other people with ASDs working in the arts. Additionally, I am always glad to hear from anyone with comments or questions about my work, and will try to get back to you as soon as I can.